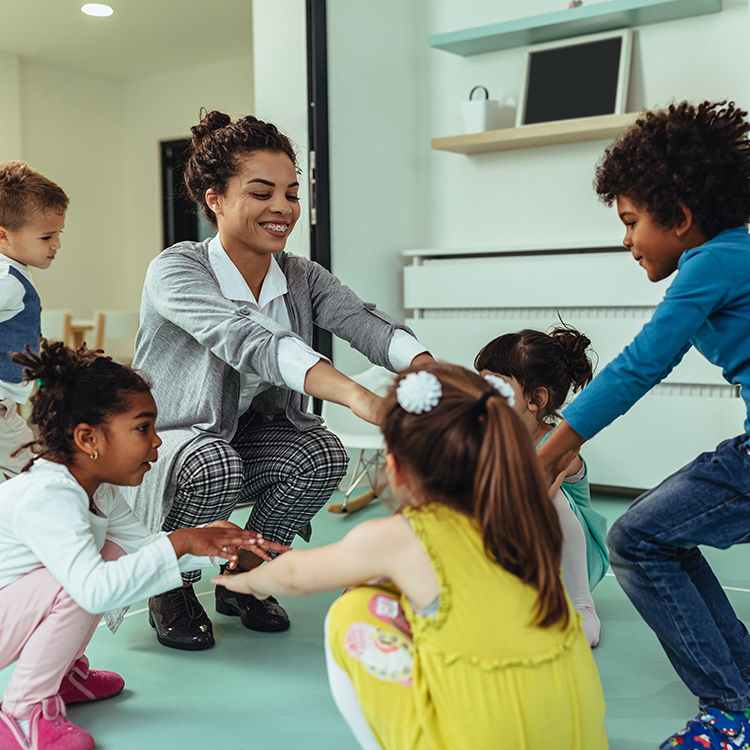 Mission
To provide a premier educational child care experience, and nurture children to have fun while becoming life-long learners, passionate leaders, and change-makers.
Vision
Committed to providing a safe and stimulating early learning and child care experience that promotes each child's social-emotional, physical, and cognitive development through a developmentally appropriate and trusted early childhood education program.
Values
Integrity – Living with personal and professional honesty
Fairness – Treating others with respect
Compassion – Serving with passion and enthusiasm
Social Responsibility – Giving without expecting
Leadership – Lead by example
Our Principles of Service
Lead each day with love and joy
Build trusted relationships
Connect with warmth and sincerity
Deliver developmentally appropriate high-quality care and education
Statement of Purpose
Research has shown that the early years play a key role in children's brain development. Babies begin to learn about the world around them from a very early age – including during the prenatal, perinatal (immediately before and after birth) and postnatal period. Children's early experiences and the relationships they form with their parents and other caregivers deeply affect their future physical, cognitive, emotional, and social development.
Optimizing the early years of children's lives is the best investment we can make as a society in ensuring their future success.
At Play 'n Learn Daycare we provide a safe, sensitive, responsive high-quality care and promote a head start toward success in children's lives. Establishing secure relationships with children would lay the foundation for emotional development and help protect children from the many stresses they may face as they grow.
We partner with parents to help children build the right foundation for future learning and life.
Programs
Our program contains group activities, teacher & child-directed activities, as well as creative play to allow children to explore their world.
Curriculum content areas:
Social-Emotional Development
Self-Science and Diversity
Cognitive Development
Language and Phonics
Mathematics
Physical Science Experiences
Music and dance
Play/Art/Creativity
Please email info@playnlearnchildcare.com or call Mozhe at 650-787-6406 for more information and to schedule a tour.